Although science and mathematics have been taught to us since school days, very few go ahead and pursue a career in these core subjects. And out of those very few, much lesser females take up jobs which relate to physics, mechanics, etc. But when we look at STEM as a whole, a more number of women are seen in the field of biological science than mechanical or civil engineering.
How does the STEM education landscape look like and how is it evolving every day? What is the percentage of Men and Women involved in STEM?
On a global level, women make up only 30% of researchers. This number reduces when we consider Asia & Africa. Also, women researchers in India are only 15% of the total number. A Gender-Studies professor from the University of Wisconsin states that women are more inclined to take up a career in literature and reading not because they can't do science but they have more alternatives, especially in the western countries.
Why is the number of women less in STEM Global?
There is no definite answer to this but gender bias over the course of centuries certainly has paid a part. Even now a male scientist will be offered more pay than a female scientist in the corporate world. Also, traditionally women are raised with the intention of handling family and household responsibilities. This attitude is ably demonstrated in the movie Hidden Figures where a highly intelligent Black Female was always a target of bias among her colleagues.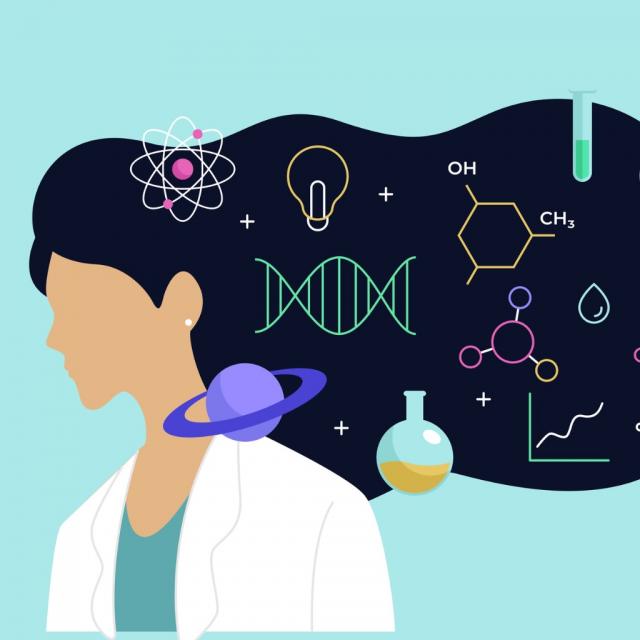 Why does the world need more women in STEM?
But we need more women in this field. Science is accurate when both the genders are considered. If you look at a motorcycle design, it is evident that the machine has been built considering only a grown up male will ride it. When scientists study different viruses and its effect on humans, it can be safely said that a typical male body has been taken as a sample for ages. A female and a male body differ to the last gene. Hence, a female perspective will balance out the equation.
However, it does not mean that, as only few women work in STEM they are just there to fill the numbers. Some have gone ahead and taken up leadership roles at major organization while some have made history. Let's look at few women who have achieved tremendous success in the STEM world
Paramjit Khurana
Plant Biotechnology, Professor at the DU
A Ph. D in Botany from the University of Delhi she has worked on different aspects of crops, fruits, and other vegetation. She was worked on developing all-weather crops and also a modified mulberry which can be grown in wastelands. Khurana has over 125 scientific publications covering numerous topics majorly including plant genetics.
Nandini Harinath
Rocket Scientist- Mangalyaan
IIT Madras alumni, Nandini Harinath is an out an out Rocket Scientist. She is a prime example that space research is not exclusive to males. It's been over 2 decades that she is still working with her first employers-ISRO. She has worked on 14 major missions and is best known for Mangalyaan of which she is the Deputy Operations Director. We all know that Mars Mission has been a historic event and has made the world to look up and take notice.
Rohini Godbole
Physicist and Professor at IISc Bangalore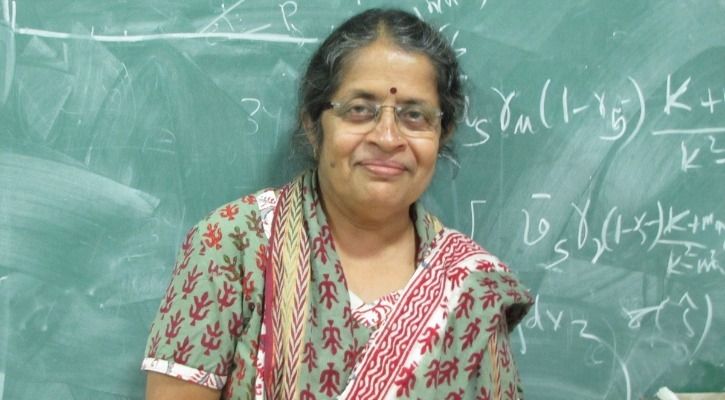 Another IIT Grad in the list. Rohini Godbole has been associated with IISc Bangalore since 1995 and teaches at the Centre for High Energy Physics. She has spent over 3 decades working on Particle Phenomenology. A part of many national and international committees, Godbole, has also been honoured with a Padma Shri. She also makes time to speak to young Indian scientists and scholars and encourages girls to take up a career in STEM
Shakuntala Devi
Mental Calculator Or a Magician with Numbers
Popularly called as the 'Human Computer', Shakuntala Devi also holds a Guinness World Record. She had an excellent ability to calculate numbers. Multiplying numbers in lakhs was a piece of cake. In 1977, she took less than a minute to provide the 23rd root of a 201 digit number. Even a computer back then couldn't perform the task so swiftly. Devi traveled the whole world demonstrating her ability of insane calculations.
We have just listed out 4 names here but there are hundreds of successful women out there making a name for themselves in this male-dominated sector. They have fought and risen above issues like gender bias, caste, family troubles, etc. Most of them still juggle with their high responsibility job and daily household chores. We all know ' Harder the struggle, sweeter the results'.
Some more famous women from the world of STEM